Zoltan Almashi released "Way and illusions" on Golka Records
// January 26, 2020
"Way and illusions" of the Ukrainian composer and cello player Zoltan Almashi opens a series of digital releases of the independent label Golka Records. The album is recorded by a mobile studio in a Gothic church in Lviv by the technique of Time Based Stereo Recording. To give a context, we are publishing an interview with the composer.

Prelude
The "Prelude" has a specific technique of "pizzicato", which, in principle, I did not meet with cellists, perhaps, it is my innovation. I like to look for non-standard techniques on the instrument.
I created the Chamber Music Festival "Gulf Stream", where I had a solo concert. It was for it that I decided to write a play for cello solo. I made an order for myself: so was created the "Prelude".
"Chrystia, Chrystia"
A lot of anecdotal situations happen in my life. Once, I was literally chased by one girl who went to all my concerts. And she told me: "I am a director and I won a presidential grant, I want to put on a play on the motif of Panas Myrnyi's "The Prostitute"!" I read "The Prostitute", I was touched. I composed the whole theatrical suite.
I'm quite a trusting person, as it turned out. No no, she paid the fee, as we agreed. However, then she borrowed my camera costing exactly as the fee, and did not give it back to me.
"Suite" (Prelude, Waltz, Sarabande, Tango)
Suite has a secret dedication to Chernivtsi. It contains the soul of Chrystia Venhryniuk, Ihor Pomerantsev and Paul Celan's poems.
Also, it has a secret dedication to the sea. What do the sea and Chernivtsi have in common? And here it is : where there is a city now, there fish used to swim. There used to be only poems, and now there is a suite…
It starts with a seemingly even movement, but in fact rubato, shaking back and forth, as if you had a good drink of Chernivtsi home-made wine, or you sail on a ship through the sea waves.
Prelude and waltz are echo music: pizzicato with covering it with arco, pizzicato with the French glide, which stretches, and it creates a three-sound.
It is an interesting process: I was just listening to sounds. The waltz is neutral as intermezzo. There are also Sylvester traditions here: pedal music and echo.
Composing 3d and 4th dance coincided with the period of creating violin concert for Valerii Sokolov. Thad day I was on the train and suddenly I got an impulse.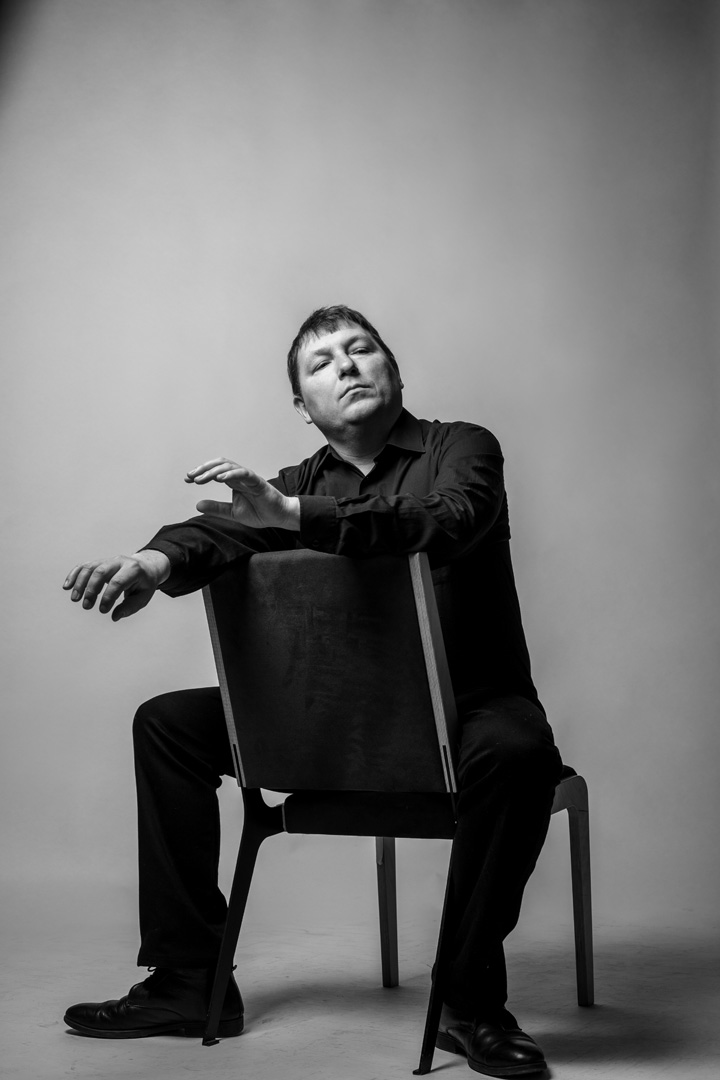 The thoughts, melodies often come to me spontaneously, I always carry a notebook.
Actually, in the process of creating the suite, I was offered concerts with my quartet at the Meridian Chernovitz festival dedicated to Paul Celan. I adjusted the suite and it worked out really well.
Sarabande and tango are two separate parts having the connection with the otherworld. Tango is a genre, in which eros and tanatos meet, this dance is not only about passion, but about death as well.
Sarabande was an erotic dance too, dance of love. The Catholic tradition preserved it, but it got an entirely different connotation: as a dance of death. Celan has "Death Fugue", and I might write a fugue, but it is a too direct association. And Sarabande and tango expand a semantic field.
Nostalgia
Although I consider myself Ukrainian and Ukrainian composer, my first language is Hungarian. Thanks to the Hungarian songs my grandmother sang, I became a composer – they have such energy!
"I left my homeland, my native Hungary, turned halfway – and the tear flowed," – a fragment of "Nostalgia".
This release is kind of hallmark to me: it comprises all the works I've written for cello solo over the last 12 years.
_________________
Golka Records is an independent record label and its mission is to discover and present modern talented composers and performing musicians to the world. The label includes two recording studios (fixed and mobile) and an analog mastering room. The highest quality recordings can be purchased only from our site and can be heard on 320 kbps streaming platforms.
RELEASES OF ZOLTAN ALMASHI
ALL NEWS